Serving the needs of the Hindu Community
Temple Hours:
Monday - Friday: 9:30am - 12:30pm | 5:30pm - 8:30pm
Saturday - Sunday: 9:00am - 8:30pm
Daily Aarti:
12:00pm and 7:30pm
Welcome to Maa Chintpurni Shrijidham Temple!
Chintpurni (Hindi:चिंतपूर्णी) is a major pilgrimage center and one of the Shakti Peethas in India
Svayam Bhagavan
Svayam in Svayam rupa does not imply one and only, A means not depending on others or being himself;
Hare Krishna, Hare Krishna, Krishna Krishna, Hare Hare |
Hare Rama, Hare Rama, Rama Rama, Hare, Hare ||
Ganpati Ji
Ganapati, is a gana, meaning group, and pati, meaning lord;
Om Namo Siddhi Vinayakaya Sarva kaarya kartrey |
Sarva vighna prashamnay Sarvarjaya Vashyakarnaya ||
Sarvajan Sarvastree Purush Aakarshanaya Shreeng Om Swaha ||
Sankat Mochan
Hanuman is a son of the deity Vayu; Ko nahi jaanata hai jaga may, kapi sankat mochan naam tihaaro
Yatra Yatra Raghunaatha-Kiirtanam Tatra Tatra Krta-Mastaka-Anjalim |
Vaasspa-Vaari-Paripuurnnaa-Locanam Maarutim Namata Raakssasa-Antakam ||
A Brief History of Chintprni Mata Ji
When Lord Vishnu severed the burning body of Maa Sati into 51 pieces so that Lord Shiva would calm down and stop his Tandava, the pieces were scattered over various places in the Indian subcontinent. It is believed that Sati's head fell at this place and is thus considered one of the most important of the 51 Shakti Peethas.
The Chintpurni shakti peeth (Chhinnamastika shakti peeth) is located in Una district Himachal Pradesh state, surrounded by the western Himalaya in the north and east in the Shiwalik range bordering the state of Punjab. The Chintpurni Shakti Peeth houses the temple of Chinnamastika Devi or Chinnamasta Devi.
Mission Statement
While it's primary goal is to serve residents of the capital district, visitors from all over the world take part in its activities
"Fear not what is not real, never was and never will be.
What is real, always was and cannot be destroyed."
Bhagavad Gita
Puja Services
A Place For Peace Of Mind
Serving Our Community
Tax exempt organization
The temple offers various religious services
We are non-profit, tax exempt organization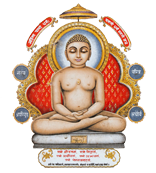 Mata di chowki
One should perform MATA KI CHOWKI or MATA KA JAGRAN to get blessed by her divine powers and get once wishes fulfilled with kirtan of the Mother Goddess Durga.
Navagraha Puja
Navagrahas are the nine main celestial bodies which have deity status in Hinduism. These planets have significant influence on the lives of earthly living beings.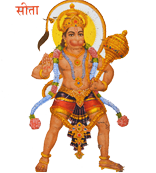 Havan
Yajna through oblations is performed, since the whole atmosphere is affected, extending the benefits to all beings, including the person performing the Yajna.
Paath
Ramayan Paath, Durga Saptshati Paath, Sunderkand Paath and Sath Chandi Paath are known to destroy all evils, negative energies and obstacles in the life.
The Hindu Temple
is a greatest achievement and an asset of Hindu community in the area. Your contribution helps the organization to serve our community better. Please take the step today.
Sarva-Manggala-Maanggalye Shive Sarvaartha-Saadhike |
Sharannye Tryambake Gauri Naaraayanni Namostu Te ||